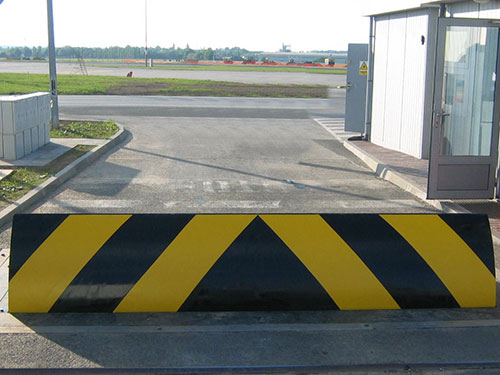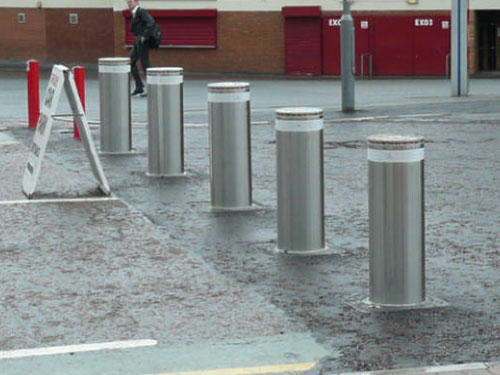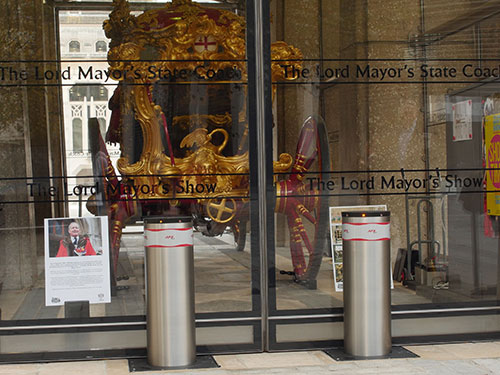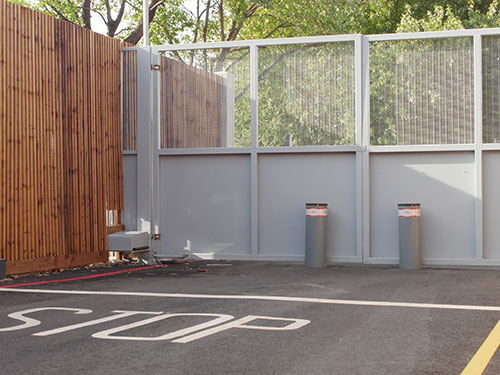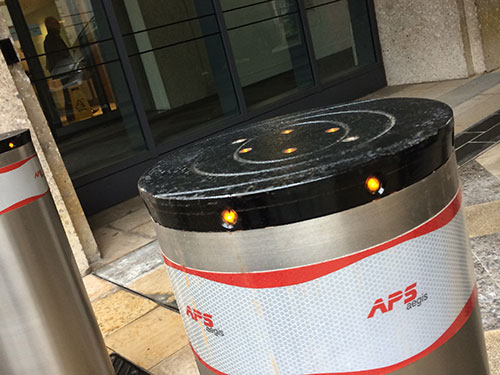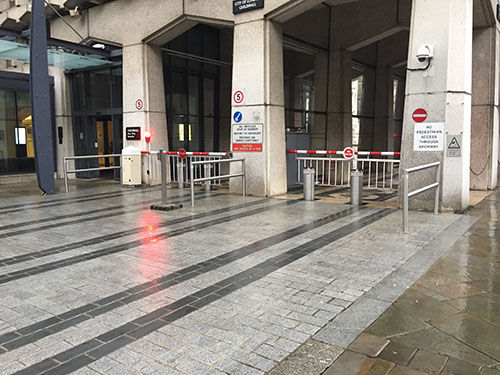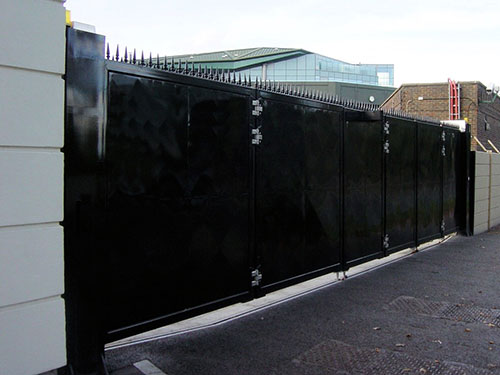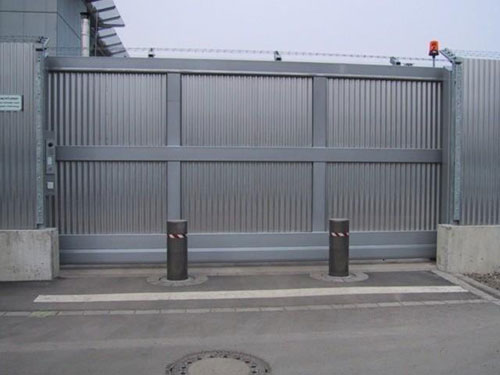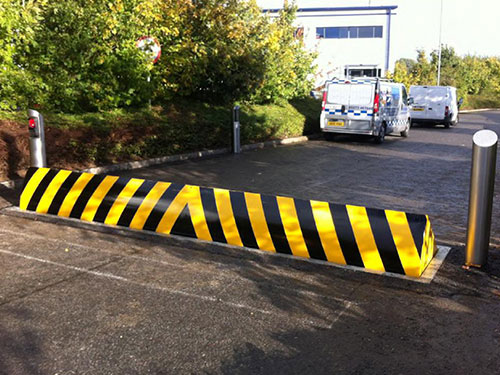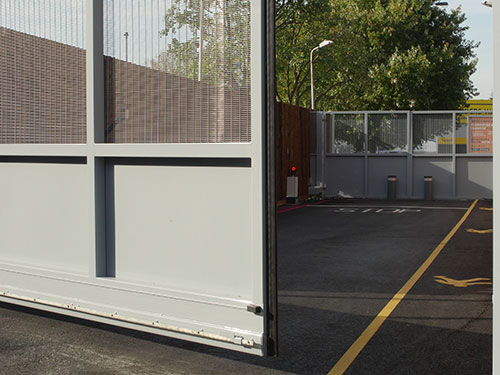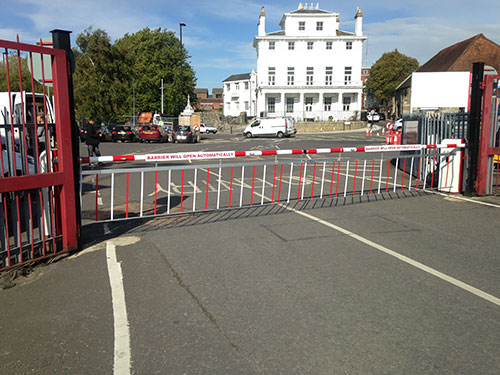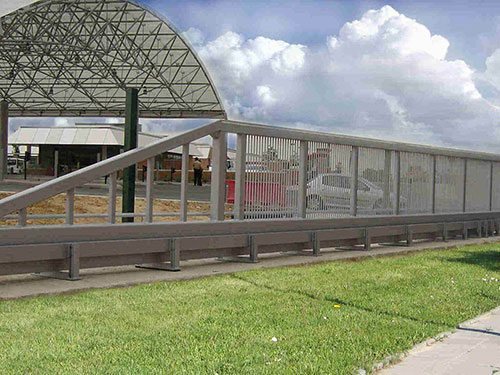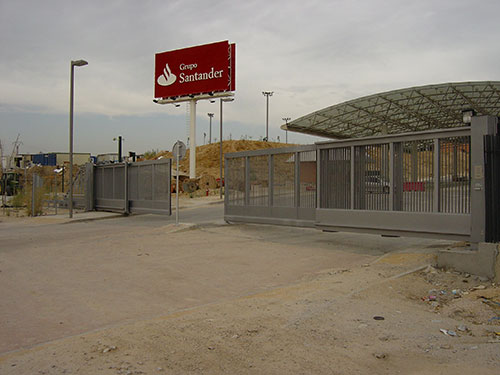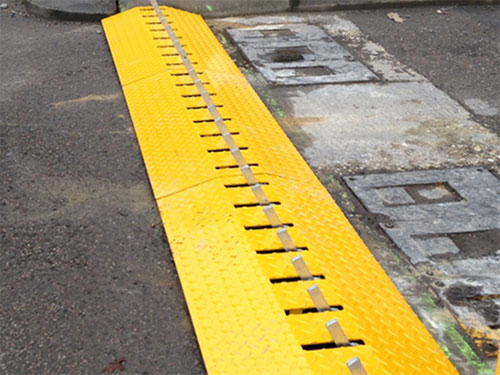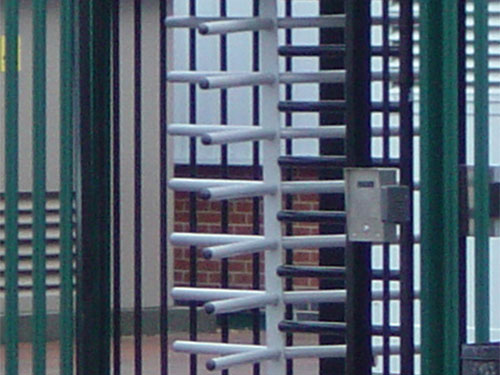 APS Aegis Security Bollards, Security Gates, Barriers, Road Blockers, Turnstiles, Traffic Control and Intruder Detection Systems provide proven solutions for Security and Access Control for Greater London, South-East England and the UK.
Security Products
APS Aegis use many years of experience in the security industry to provide effective security systems ranging from physical protection through our state of the art Automatic Security Bollards to Car Park Control – defending from Criminal Threats, Unauthorised Access or Terrorist Attack. Our Security Maintenance contracts provide you with peace of mind for the long term.
Perimeter Security
APS design and supply Secure Perimeter Protection Products and Systems, which can deter and stop intrusion into protected areas, whether that be Private Accommodation, Commercial Premises or a Military complex.
The inclusion of Movement and Vibration Detection systems, LED Perimeter Lighting, CCTV combined with Infra–red and Micro wave technologies allow us to provide customised systems to meet the wide range of requirements and performance parameters required by our Clients.
We also provide systems or products which can perform in areas where reliability of power supply can be an issue, achieved through the introduction of Solar Power and Power Back-up technologies.
Access Control Systems
Effective Access Control Systems are fundamental to the success of any physical security system, large or small. We are skilled in defining the risk associated in operating any Entry and Exit system for vehicles or personnel.
The inclusion of automated systems using equipment such as Bollards, Road Blockers, and Barriers, Certified to the latest crash rated standards such as BS IWA14 which exceed the previous US PAS 68, K12 and K4 standards. When combined with our extensive range of Sliding gates, Bi-folding 'Speed' gates, Telescopic gates, Tyre Killer systems, and other complimentary Traffic Control systems, including Under Vehicle Checking Systems and CCTV, allows us to provide our Clients with an unrivalled capability to install whatever level of security control is required – whether that be traffic control to a car park, or a military grade system.
Operation can be by direct manual control, through to fully automated systems, which can use Biometrics, ALPR, Card or Proximity systems.
All systems are designed to be effective, whilst making the experience for authorised users quick, easy to use and inconvenience free.
Security Maintenance
APS provides a comprehensive Maintenance and Support Capability for their own and other elite security products and systems by utilising skilled, trained and experienced engineers to keep your systems operating effectively.
Whether Government, Corporate, Commercial or Private sector customers their security systems are kept fully operational through our scheduled security maintenance contracts and effective reactive maintenance services.
APS are approved security maintenance contractors for City of London, MITIE, Interserve, Bosch, NHS, BBC and various local authorities.

Product Support
From initial security product choice through to after sales service and maintenance, APS have staff to assist our customers and re-sellers with:
Preliminary product information, site security surveys, advice on access control systems integration and final specification authoring
Quotation and presentation packages including arranging security installation quotations from our network of approved installers
On site assistance to customers carrying out their own installation, and commissioning and testing services
Preventative maintenance and emergency repair services
Technical support
Spare parts
Intruder Detection
Detection is important in establishing and operating a Secure Perimeter System.
Automated long distance detection of an approaching threat, whether direct or by stealth can be monitored so providing plenty of warning.
Detection at the perimeter is very effective using modern 'intelligent' technologies. These systems can be 'stand-alone' or integrated to operate automatically with other associated systems such as CCTV, Lighting and Alarm systems.
Verification techniques using Biometrics, ALPR for vehicle checking, plus Under Vehicle Scanning Systems UVSS are now establish and easy to operate .
Some or all of these techniques can be utilised to provide the level of security relevant to the location and operational requirements.

Bespoke Security Solutions
From our UK base and through our network of International Distributors, we provide high quality specialized security products, or integrated security solutions, to Business, Government, Infrastructure, High Value Sites and Properties around the world.
We provide a range of Perimeter Security, Vehicle Control Products and Access Control Systems carefully assembled to meet the demanding and varied needs of our Clients.
At APS Aegis we use our many years of experience in the security industry to protect our clients from criminal threats including burglary, unauthorised access and terrorist attack.



Approved supplier to the United Nations and the City of London