The Totem control pillar is designed to accommodate the bollard control panel and all associated control gear including access controls and safety devices.
Designed to match to AMP bollards, Totems are commonly used as an additional bollard in an installation, and eliminate the need for a separate or remotely mounted control cabinet.
Totem units are available in two sizes: single height at 888mm high (with an extra 30mm if the traffic light ring is specified) and dual height at 1776mm (again, with an extra 30mm if the traffic light ring is specified).
Where a dual height Totem is specified, the lower section is used to contain the control gear whilst the upper section can be fitted with access control readers or flush fitting traffic lights.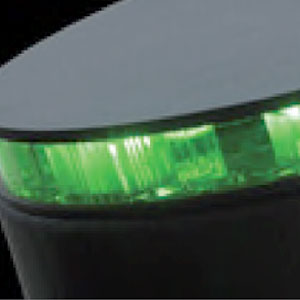 A red and green LED lighting ring may be specified to the top of either the single or full height Totem. This is designed to operate as a traffic light indicator and is visible throughout 360°.
For cold climates a heating element can be incorporated into the bollard control board with an external temperature sensor to be installed within the Totem unit.
The Totem has the same finish as our AMP range of bollards, i.e. it is treated to a cataphoretic primer and then a polyester paint finish is applied in grey to RAL 7022.The unit is simply bolted down to a suitable foundation (usually concrete) by resin anchor bolts or by pre-casting our special anchor bolts featured on the accessories page which are supplied with a mounting ring.
Available Models
| | |
| --- | --- |
| Product Code | Model |
| CA-TOTLOW-P | Lower Totem Unit with Blanking plate to Top |
| CA-TOTUPP-P | Upper Totem Unit with Blanking plate to Top |
| CA-ZTOLED-V | LED red/green traffic light ring to Totem head |
| CA-ZTOTL3-V | Flush fitting traffic lights for Totem upper module Red/Amber/Green |
| CA-ZTOTMT-G | Foundation mounting template and bolts for sinking into concrete |