To make sure only authorised vehicles enter an area, the Predator tyre killer barrier can be placed at all vehicle access points.
This barrier combines a standard automatic rising barrier and a row of retractable tyre spikes along the width of the access road. The barrier can be linked to your access control system to allow secure control of all entry and exit points.
Spikes are mechanically linked to the barrier system and retract as the boom arm rises. In the event of an attack by a threatening vehicle the spikes shred the vehicle tyres rendering the attacking vehicle undriveable.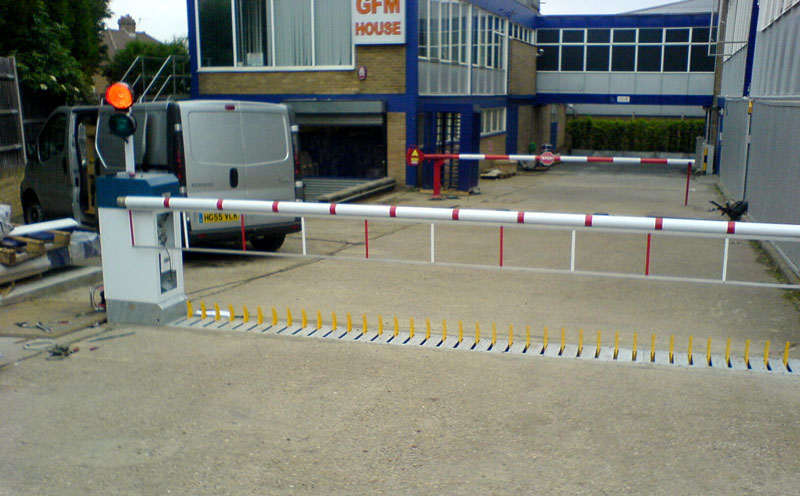 Tyre killer barriers with access control
Tyre killer barriers can be produced to protect any width of access road. A variety of access control systems are available with this unit and we also offer under spike LED lighting to provide additional warning to approaching vehicles. These lights illuminate the trough and underside red when the tyre spikes are active, green when retracted.