COMMERCIAL HOVERCRAFT
We offer small and medium duty commercial hovercraft with sufficient power to deliver larger payloads on-water and over-land. The Carbon Infinity 750 the first ever Truck Styled Hovercraft, hauling up to 9 people or 1500 lbs, (678 kgs) adds a new dimension to amphibious, all terrain work vehicles.
Hov Pod have no glass, Plexiglas or plastic windows, knobs or protrusions as these parts tend to wear quickly and break. Cabins and other options are available, however a clear view, easy access for entry, exit, loading, unloading and quick deployment are standard. The Infinity deck, flatbed or cabin is a huge blank canvass that can be optimized to fit your application, from shuttle to all terrain mobile station.
Hov Pod can fly at 45 MPH, land and start on water. Hov Pod operate in salt water, they have a wide footprint and are designed specifically for balance, buoyancy and stability.

The Hov Pod hull is practically indestructible, built to handle the most difficult surfaces including ice. The hull of the SPX Series is made entirely from HDPE (High Density Polyethylene) and is molded into an extremely lightweight, buoyant and damage resistant shell. The hull of the Infinity is a proprietary blend of Carbon Fiber and Kevlar, the material used in bullet proof vests. The hulls for each the SPX and Infinity carry a 5 year warranty.
The Hov Pod skirt material is the result of 16 years of research and development. Our proprietary skirt design is a unique polyurethane / nylon weave & fabric combination with anti-rip properties & incredible wear resistance. Hov Pod are engineered for full-time daily production and our skirt is designed to put in overtime. The unique anti-plough IAPSS skirt design gives far greater flexibility, continued operational ability & high speed safety against rapid and sudden deceleration.
Hov Pod operate off-road and amphibiously over mud, riverbeds, shallow water/tidal regions, flooded land, rapids, shingle beaches, open water, grass, sand, desert, swamps, marshland, prairie, wetland, meadow, bogs, bayou, shore, weeds, submerged plants, snow, ice, shallow lakes, dried up salt marshes, rice paddy, sandbanks, roads, indeed any flat surface. Hov Pod leave no footprint on wild life or ecology.
Hov Pod come in unique sizes, including a model that can carry up to 9 people or haul a 1500 lb (680 Kg) payload to a remote destination, flying at speeds up to 45 mph. Hov Pod solutions get first responders close to survivors during a disaster, move from water to land, survey remote areas, swarm an island, search a perimeter 24/7, engage insurgents at the border, ferry passengers, land on the beach or provide a unique adventure experience to unexplored boundaries.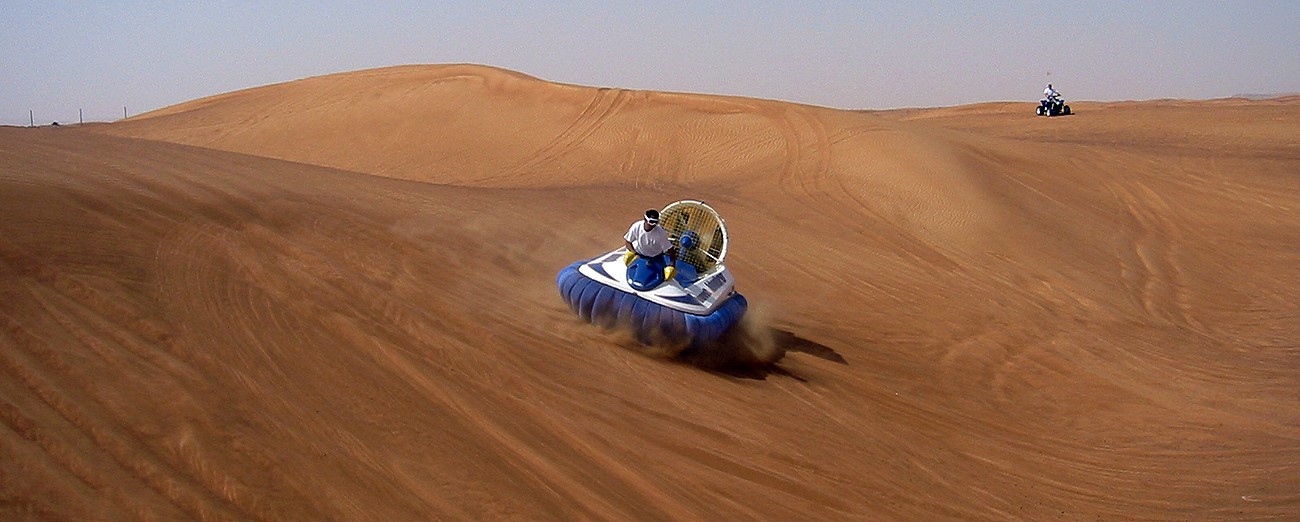 Full Solution Packages
There are large remote areas, amphibious landscapes and coastal expansions that are difficult to monitor or secure. Hov Pod integrates hovercraft, drones, tethers, robotics, low light cameras, thermal imaging, sonar, echo, radar, sensors, AIS, VHF, weather forecast, record/backup and replay to provide actionable intelligence. Surface to air surveillance and security.
Hov Pod offer a full surveillance and countermeasure solutions package. Evolving from the core Hov Pod range of Hovercraft for amphibious based patrol we now offer complete turnkey security solutions to generate actionable intelligence, for border, wide area and localized monitoring with follow up options for direct response and non-lethal countermeasures in marine, land and amphibious regions.
Our products or customizable into any end solution and include:
Hovercraft in several sizes including the SPX and Infinity class craft.
Drones including A) fixed wing B) fixed wing/VTOL combination and C) quadcopter traditional drone style.
Drone support products including the unique hover home remote auto charge base station and tethers for extended aerial operations.
Surveillance and monitoring equipment to mount on drones, hovercraft, traditional vehicles or fixed instillations and buildings.
Long range day, low light night and thermal cameras.
Non-lethal countermeasures including acoustic and laser deterrents.
Portable water purification equipment.
First aid equipment.
Amphibious Based Firefighting